Wednesday, September 22nd, 2010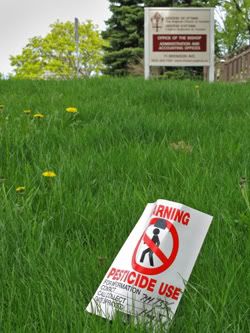 One of the biggest disadvantages of a natural grass lawn…pesticides, fertilizers, herbicides, and all the
other chemicals that go along with maintaining green perfection. Quality TigerTurf helps homeowners
and businesses alike experience considerable green benefits, including:
• Reduced carbon emissions from lawn equipment
• Removal of harmful pesticides, fertilizers, etc.
•  Elimination of grass clippings from landfills
•  Increased erosion control
•  And more..
And because TigerTurf doesn't require any pesticides, which can leach into soil and water systems, it's
a healthier alternative.
Find out how your pursuit of perfect manicured grass may be exposing your family to serious lawn chemical hazards. More at Men's Health.