Wednesday, November 10th, 2010
There are many beneficial ways artificial grass adapts in all four seasons, including fall. The fall season is the main transitional season between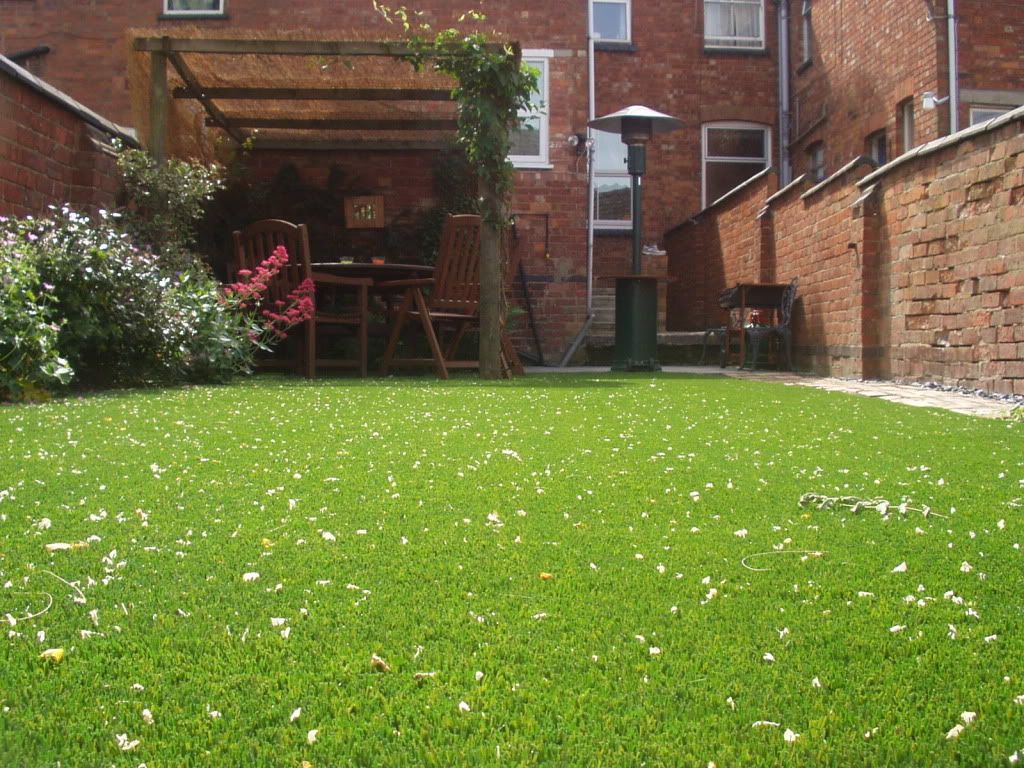 winter and summer. Thus, the changing of conditions and temperature is very apparent during fall. Fall imagery usually consists of rustic colors, leaves falling, and browning of trees and grass. However, the browning of the grass is now a thing of the past with TigerTurf. No matter what weather conditions are, artificial grass remains green and healthy looking, even when everything around it starts to wilt or turn brown.
In cooler conditions, artificial turf does not freeze up or die off like regular grass. In such cold environments, regular grass typically needs more fertilizer in the fall and winter seasons due to the fact that microbial activity drops off as the soil temperatures increase. Thus, the soil is less aerated, making it harder for oxygen to penetrate the soil for added growth. Artificial grass' natural and life-like appearance makes it suitable for lawns that would otherwise start to brown or unpleasant in appearance. Aside from gathering falling leaves, much of the maintenance needed by regular grass in the fall is not needed by artificial grass.

Benefits of TigerTurf during the fall:
Highly perforated, allowing water to drain itself and permeate easily through the surface of the turf should the occasional fall shower come.
No fertilization or weeding, independent of heavy gardening effort or extra time needed for upkeep.
Naturally green tint and realistic texture, homeowners can rest assured that during the fall season, their lawn will not look dry, dead, or barren.
Pets and children can still enjoy and play on a lush lawn even in the autumn season.
Savings on water and maintenance costs, households and families can save more during fall and save more funds for the upcoming holidays.
TigerTurf is ideal for the fall because of its properties that allow it to withstand weather condition fluctuations.