Wednesday, March 12th, 2008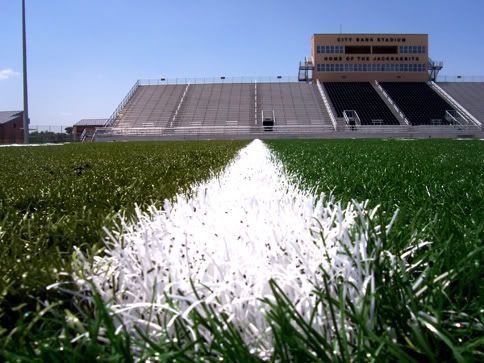 GLENEAGLES, Scotland, March 9 (Reuters) - Artificial pitches could be used in the 2010 World Cup in South Africa, FIFA president Sepp Blatter said.
Speaking to reporters after a meeting of FIFA's International Football Association Board in Scotland on Saturday, Blatter said artificial pitches might be necessary because the tournament was not being staged in the South African summer.
"If there are any problems with pitches because we play when it is not summer time in South Africa, it will not affect the stadia in Port Elizabeth, Cape Town or Durban because they are at sea level," he said.
"But perhaps up in the mountains, if there are any problems then it is a possibility that some matches could be played on artificial turf. This is not only a point to make headlines, it is the truth.
"Football on artificial turf is the future. More and more. The only opponents are people who have never played on it."
FIFA will make a decision after next year's Confederations Cup tournament in South Africa which will use a number of the World Cup stadiums and act as an important stepping stone towards the finals. (Editing by John Mehaffey)